Metal X System
The Leading End-to-End Metal 3D Printing Solution
Everything you need to go from design to fully functional metal parts — the Metal X is the best-in-class additive manufacturing solution.
Why Use a Metal 3D Printer?
Business Benefits
Get products to market faster
Reduce manufacturing costs
Improve supply chain efficiency
Technical Advantages
Easily 3D print complex geometries
Eliminate tooling spend
Safe, automated processes
Metal 3D Printing Materials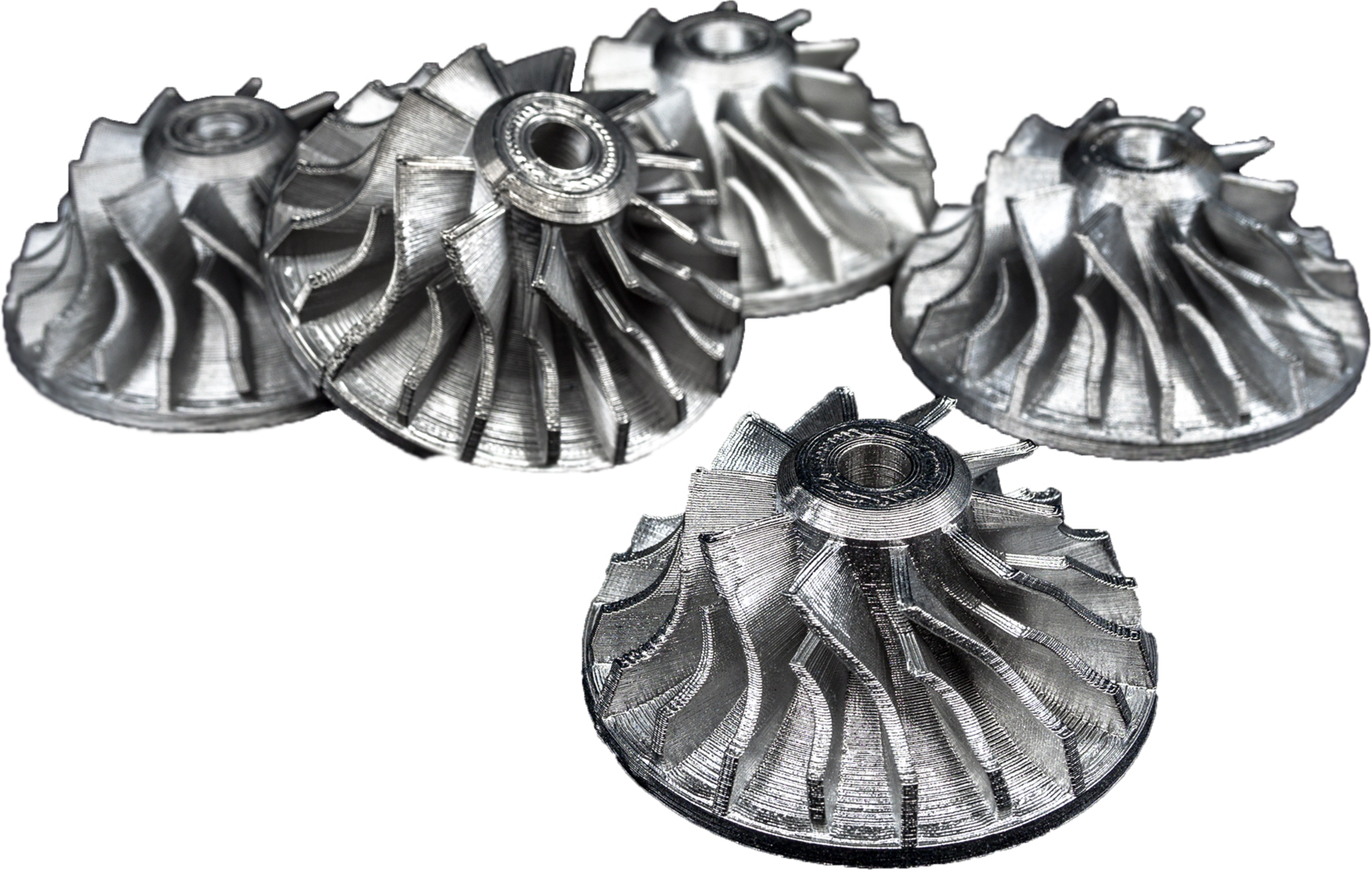 17-4 PH Stainless Steel
Combines high strength, corrosion resistance, and hardness. Used in a wide variety of manufacturing applications.
H13 Tool Steel
A hot-work tool steel with excellent toughness, wear resistance, and heat resistance. Excels in high temperatures.
A2 Tool Steel
Can be air-hardened up to 58 HRC; excellent impact resistance. Used for forming tooling, punches, and dies.
D2 Tool Steel
Can be air-hardened to 60 HRC; trades toughness for hardness and abrasion resistance. Great for cutting tools and dies.
Inconel 625
A proprietary nickel alloy that excels in high temperatures and corrosive environments. Used in automotive and aerospace.
Copper
Thermal and electrical conductivity. Print heat sinks, custom conductive elements, and other geometrically complex parts.
316L Stainless Steel
Exhibits excellent corrosion resistance. Used in marine applications.
Titanium Ti6Al4V
Superior strength-to-weight ratio. Used in aerospace, medical, and other high-performance fields.
Metal X System Overview




Markforged Metal 3D Printing Process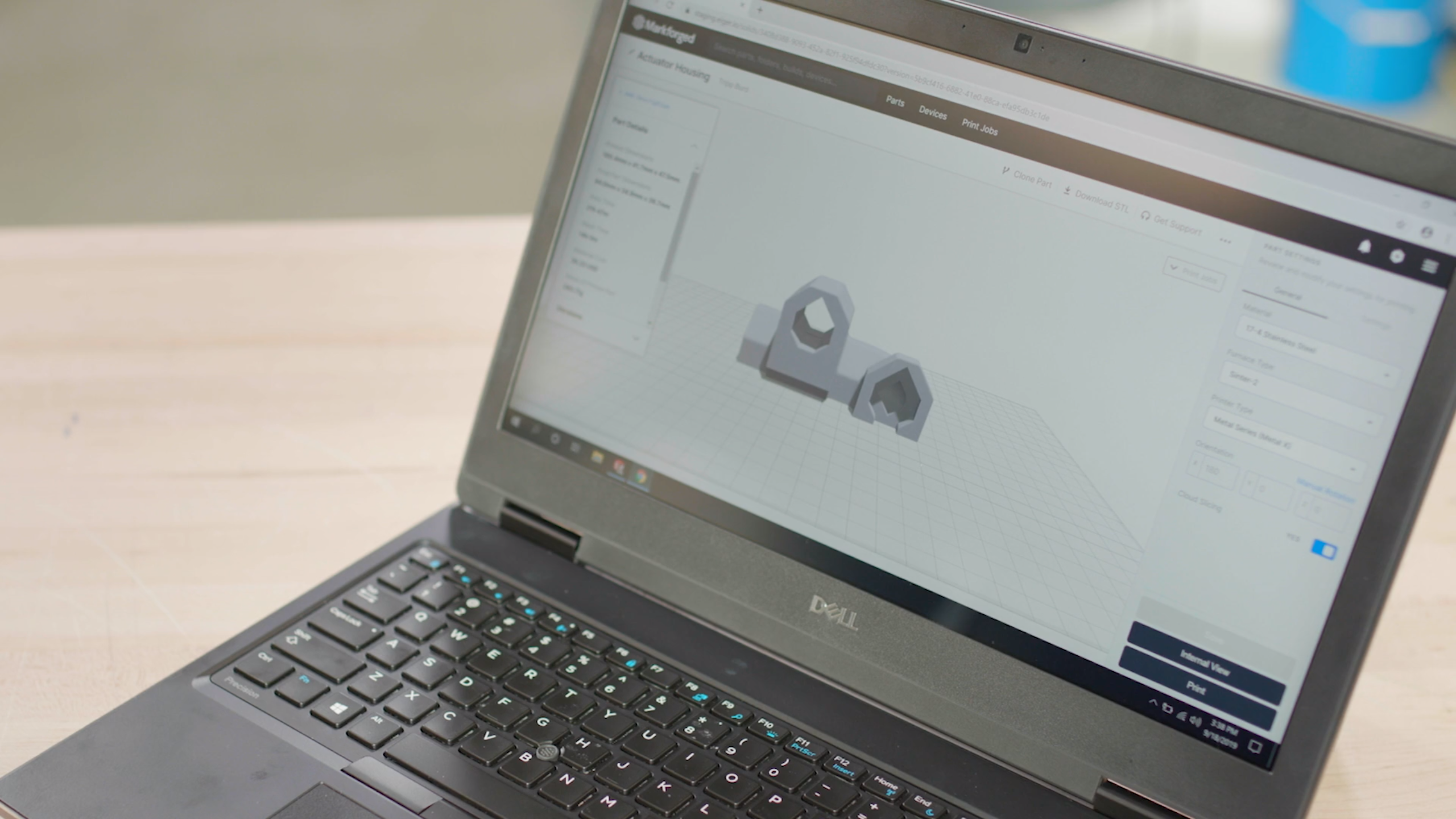 DESIGN & SLICE
CAD your part, upload the STL to Eiger, and select your material. The software slices your part, automatically generating supports where necessary.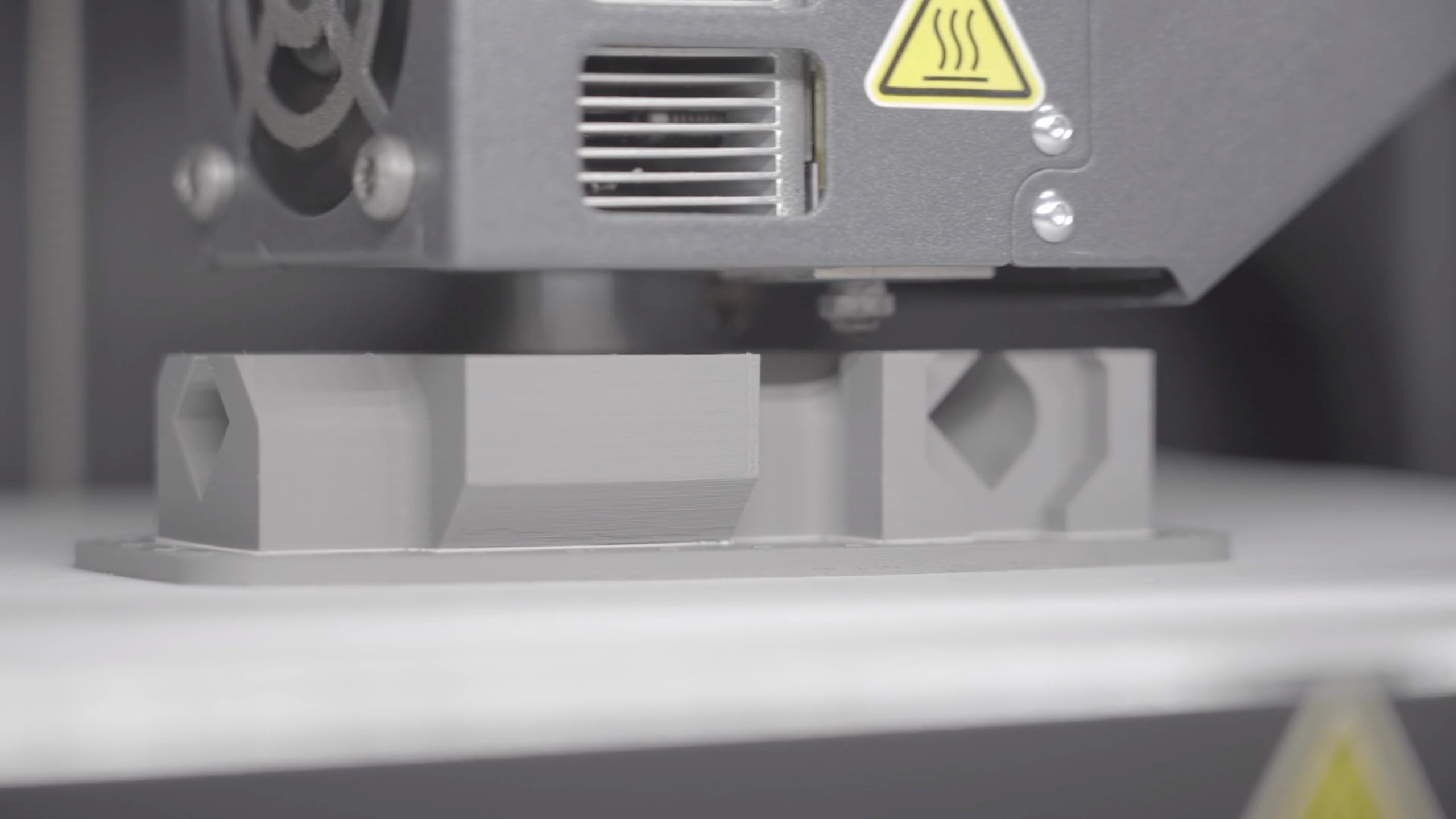 PRINT
Metal powder bound in plastic is printed a layer at a time into the shape of your part. Parts are scaled up to compensate for shrinkage during the sintering process.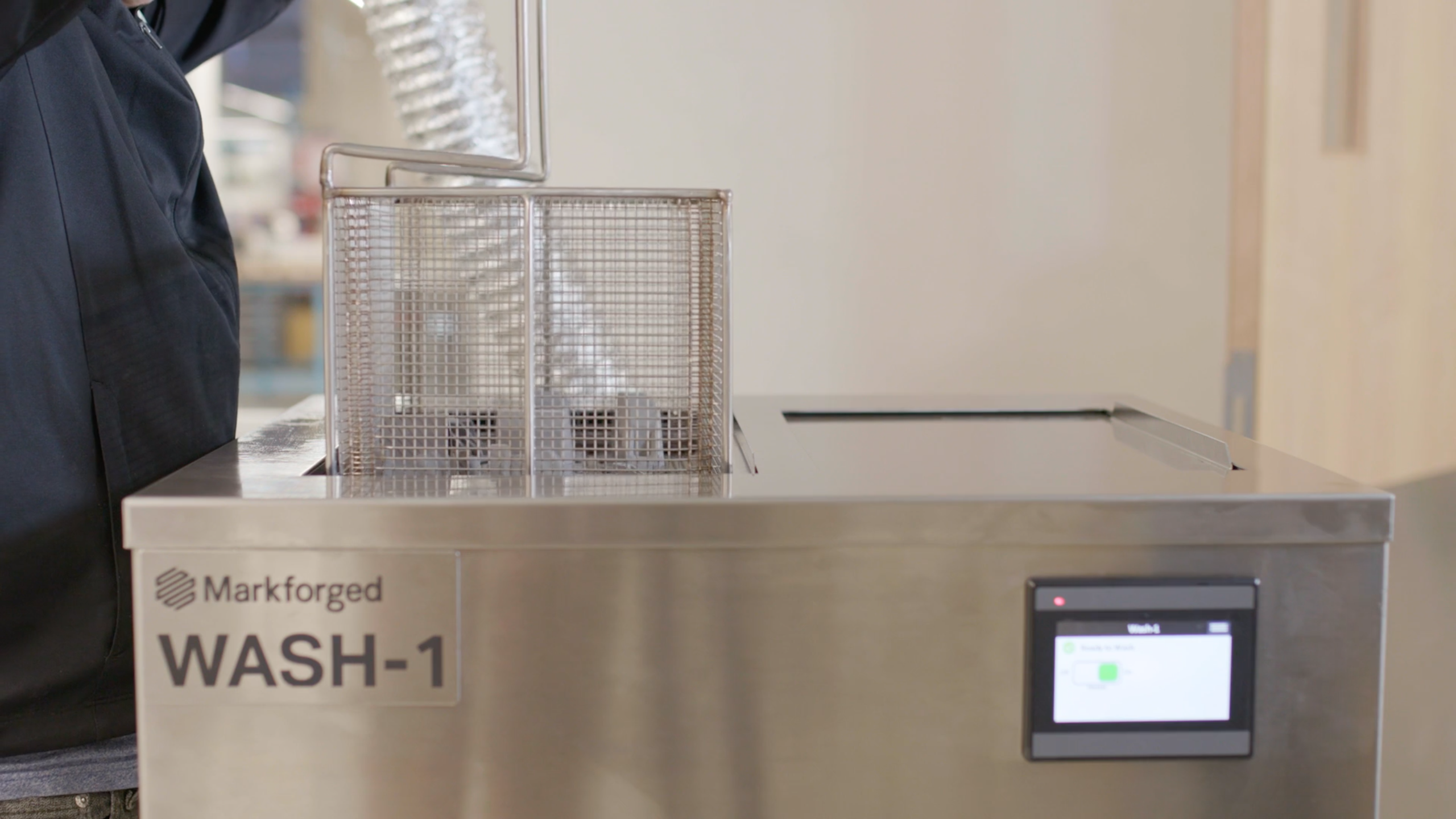 WASH
After printing, "green" parts are placed into the Wash-1, which uses a debinding fluid to dissolve most of the plastic binding material.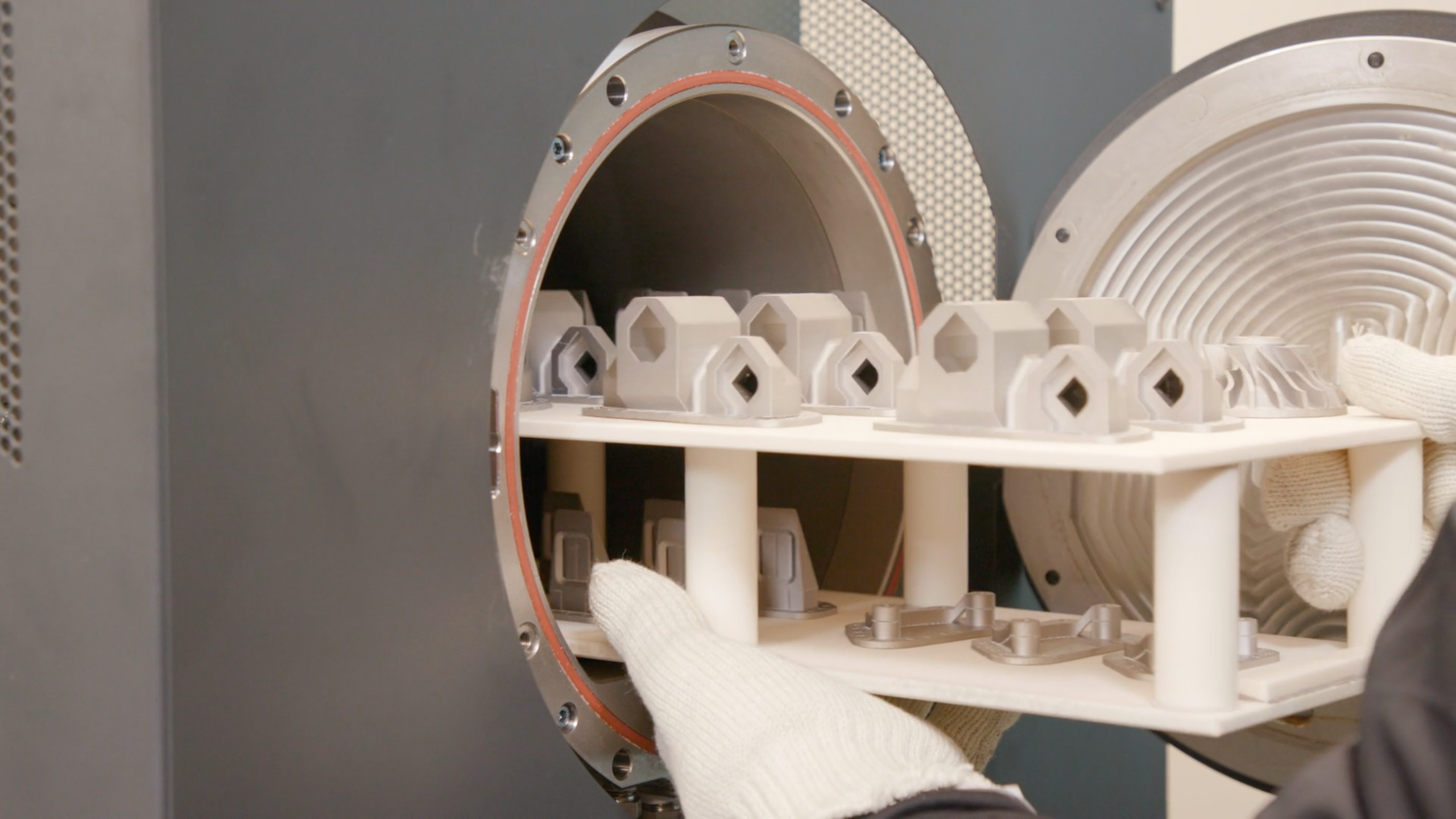 SINTER
Washed "brown" parts are placed in a Markforged furnace, where they are heated with a material-specific profile to burn away remaining binder and solidify metal powder.
Technical Specifications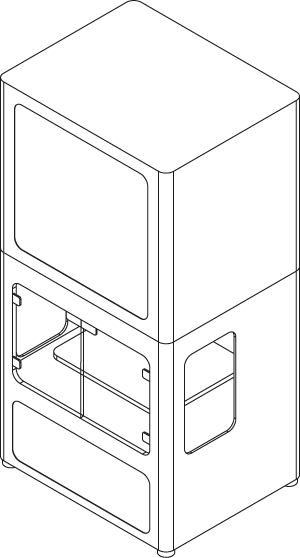 METAL X
Build Volume: 300 mm x 220 mm x 180 mm
Z-Resolution: 50 um - 125 um
Media: Filament fed, bound powder
Ext. Footprint: 575 mm x 467 mm x 1120 mm
Weight: 75 kg
Power Req.: 100-240 VAC, 2400 W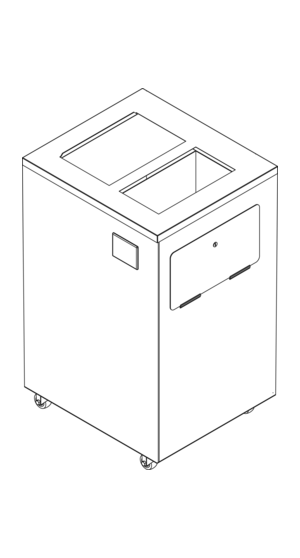 WASH-1
Solvent: Opteon SF79
Wash Times: 12 hours - 1 week
Ext. Footprint: 575 mm x 467 mm x 1120 mm
Weight: 136 kg
Power Req.: 100-240 VAC, 2400 W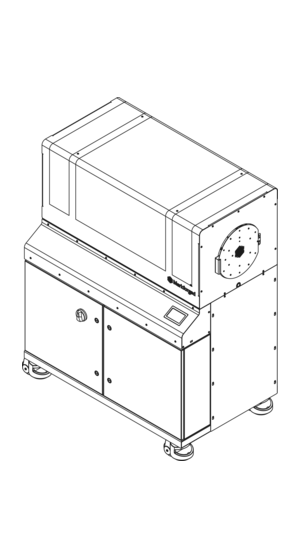 SINTER-2
Run Time: 30 hours
Gas Types: Argon, Argon/Hydrogen mix
Retort: High purity, Carbon free
Ext. Footprint: 575 mm x 467 mm x 1120 mm
Weight: 350 kg
Power Req.: 200-240 V, 3 phase, 30A OR 346-416 V, 3 phase, 30A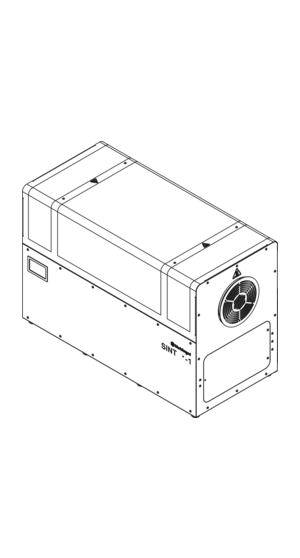 SINTER-1
Run Time: 26 hours
Gas Types: Argon, Argon/Hydrogen mix
Retort: High purity, Carbon free
Ext. Footprint: 575 mm x 467 mm x 1120 mm
Weight: 136 kg
Power Req.: 200-240 V, single phase, 36 A